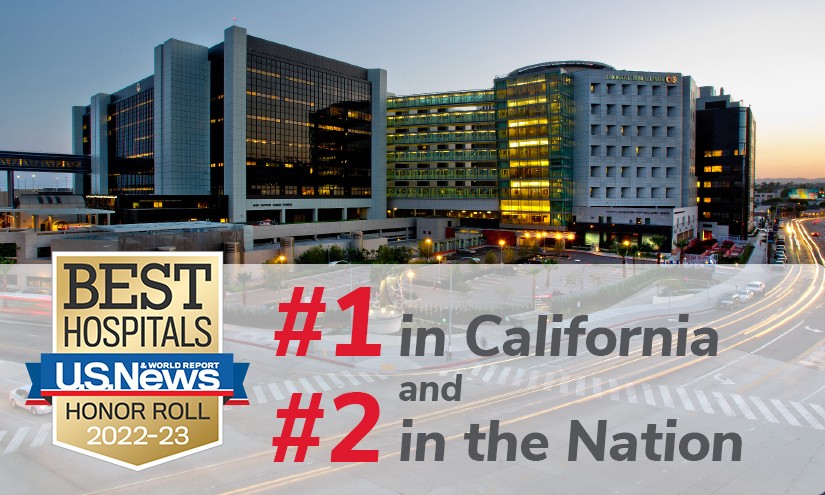 In Annual Best Hospitals Analysis, the Medical Center Also Ranked Nationally in 11 Medical Specialties and Earned #1 Overall Ranking in California.
Cedars-Sinai has been named the #2 hospital in the nation and #1 in California in U.S. News & World Report's "Best Hospitals 2022-23" rankings.
The U.S. News rankings are based on patient outcomes, patient experience, technology, reputation (according to surveyed physicians) and a variety of other health-related measures.
For more information please visit: https://www.cedars-sinai.org/newsroom/cedars-sinai-ranked-2-hospital-in-nation-by-us-news–world-report/